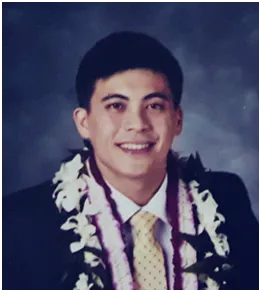 Dr. Kris Nip
Honolulu, HI Dentist
Dental Day Spa
With over seven years of experience in cosmetic dentistry, Dr. Kris Nip is happy to be a part of the Dental Day Spa of Hawaii ohana. He works alongside Dr. Mark Kuioka and world-renowned dentist and mentor Dr. Wynn Okuda.
In this position, Dr. Nip brings not only an impressive background in dental education and training, but a patient-centered approach to dentistry that's based on a clear, comprehensive and mutually-agreed understanding of patient needs.
"We consider our patients to be like family and strive to treat them as such," Dr. Nip says. "Our goal at the Dental Day Spa of Hawaii is not only to provide excellent dental care, but to give back to the community and the people who make Hawaii such an amazing place to live and work."
As a Kaimuki native and Punahou alum, Dr. Nip received his undergraduate degree in Biology at the University of Hawaii at Manoa before going on to receive his dental degree from the University of Colorado. His passion in Cosmetic Dentistry came after completing a two-year residency (2019-2021) with the American Academy of Cosmetic Dentistry (AACD) in San Diego -- the only dentist in Hawaii to do so. He continues to keep up to date with this passion by being a member of Dr. Wynn Okuda's Pan Pacific Study Club, AACD, and continued studies at the Kois Center with renowned doctor John C. Kois.
Dr. Nip is proud that patients at Dental Day Spa of Hawaii are treated not only with world-class comfort and care, but with complete attention to individual needs and desires for their oral health. It is through this comprehensive approach that Dr. Nip hopes to connect the value of how a functioning and healthy smile correlates to overall bodily health and well-being.
One method he is especially excited in bringing out patient's best smiles is using a dental wax-up. Think of it as a blueprint where both digital and physical models are used to design a custom smile as a wax rendition. This allows patients to preview and approve - or revise - proposed changes before dental work begins. It also allows the dentist to showcase the creative and esthetic process involved in sculpting an ideal smile for each patient's functional and oral needs.
On his days off, Dr. Nip enjoys spending time fishing and playing basketball with family and friends. He and his wife not only have three Siamese cats, but recently became first-time parents to a daughter named Kiara. Finally, a little-known fact about Dr. Nip is that he has a twin brother who is easily mistaken for him- he apologizes in advance if he doesn't shaka and smile back at you!