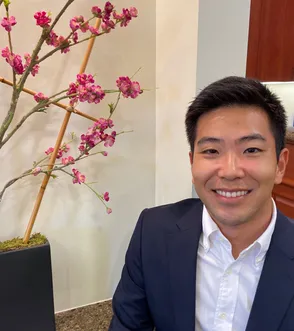 Dr. Mark Kuioka
Honolulu, HI Dentist
Dental Day Spa
Dr. Mark Kuioka is a compassionate, friendly, and motivated general and cosmetic dentist who genuinely cares about the well-being of his patients. He has taken courses from some of the world's leading dental educators including Dr. Gordon Christensen, Dr. Terry Tanaka, Dr. Dan Fischer, and Dr. John Calamia (a pioneer of bonded porcelain veneers). In addition, Dr. Mark is honored to be working alongside his dental mentor, Dr. Wynn Okuda. He has been a regular attendee of the Pan Pacific Dental Conference, an annual learning symposium hosted by Dr. Okuda, an internationally renowned cosmetic dentist and educator. Each year, this conference hosts a number of dentists from Japan, the Philippines, and the United States. Dr. Mark has a passion for aesthetic and restorative dentistry, believes learning is a lifelong endeavor, and takes pride in delivering a comfortable and positive experience to all of his patients. Born and raised in Honolulu, Dr. Mark received his Bachelor of Science (B.S.) in Biology from the University of Washington and earned his dental degree (D.D.S.) from New York University College of Dentistry. He is a member of the Kaimuki Business and Professional Association (KBPA), performs preventive dentistry for the residents of Arcadia and 15 Craigside retirement communities, and enjoys serving the community. Outside of the office, he enjoys playing golf and tennis, trying new restaurants, reading, hiking and watching sports.
Ever since he was young, Dr. Mark Kuioka has been interested in art and science. It was this combination that led him to pursue a career in dentistry. To hone his creative side, Dr. Mark took courses in painting, drawing, calligraphy, and glassblowing. When you come to the office, you may notice some of his artwork enhancing the cheerful and relaxing ambiance.
Every day, Dr. Mark uses his knowledge of oral biology and his well-trained artistic abilities to help patients achieve optimal health, function and esthetics. From sculpting composite restorations and temporary crowns to designing an esthetically pleasing smile, he enjoys using his hands, eyes and mind to bring visions to life.
One of the unique things Dr. Mark does is personally creating smiles in the form of a wax-up. After carefully listening to the patient's main concerns, he uses stone models to design a customized smile as a wax rendition. In this way, the patient can preview the proposed changes before any teeth are worked on. This also serves as an open line of communication between dentist and patient and allows collaboration in the smile design process. After any alterations are made and the wax-up is approved by the patient, the teeth will be worked on. The wax-up is critical to the esthetic process and serves as a blueprint for the final smile, as well as a template for the temporary restorations.

In the following case, the patient was unhappy with the spaces between his upper front teeth and did not wish to undergo orthodontic treatment (upper left photo). In order to solve this, Dr. Mark hand-sculped a wax rendition composed of conservative porcelain veneers that ultimately closed the spaces while improving alignment of the teeth and upper arch form (upper right, lower left, and lower right photos).
Past and Current Professional Memberships:
Honolulu County Dental Society (HCDS)